Siskiwit Bay Marina & Lodging
The Fo'c'sle Inn, Cornucopia, Wisconsin
>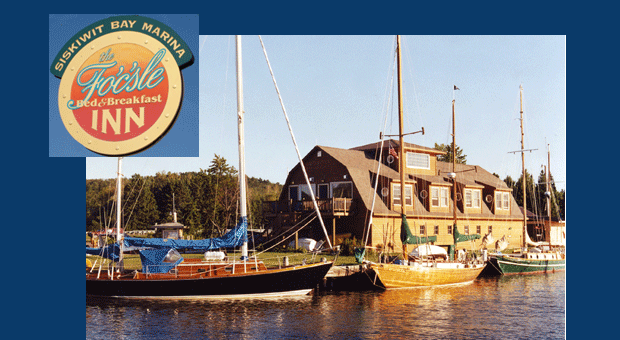 Lodging in Bayfield County, Northwestern Wisconsin on Lake Superior
In Siskiwit Bay Marina on the sandy South Shore of Lake Superior, we are at the western entrance to the Apostle Islands National Park. Four miles from us is Meyers Beach, the access point to the Mawikwa Bay Sea Caves. The Chequamegon National Forest is close by giving access to many hiking, biking, skiing and snowmobile trails.

Come relax in complete privacy in our home. Our rooms have their own private entrance from a second floor deck right on the water's edge. We are surrounded by Lake Superior to the West and North, and a state designated trout stream, the Siskiwit River, on the East side. Relax in solitude or browse through the marina and local gift shops. You can stroll on the sandy beach and enjoy an evening sunset. Everything in town is an easy walk away.

Our village offers two restaurants, general store and northermost post office in Wisconsin

Definition Fo'c'sle var of FORCASTLE\ n: 1. the part of a vessel forward of the
foremast; the place where the crew eats and sleeps.
2. an exceptional Inn, located on the south shore
of Lake Superior just minutes west of the Apostle
Islands.